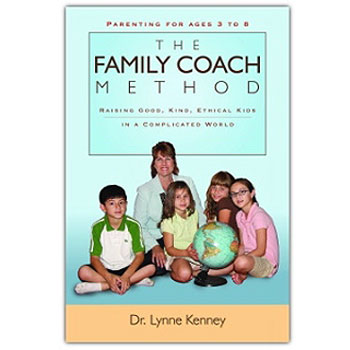 Families today are busy. With after-school sports and other activities driving of our lives, a sit-down dinner often falls off the "to-do list." But a family dinner is more than just eating vegetables; research shows that sitting down to dinner is an important protective factor in maintaining the health and well-being of your children.
Dinnertime is the perfect opportunity to relax, connect and talk about your day. It's a non-threatening environment that can really help your kids open up to you and tell you what's going on in their lives. It's your chance to get to know one another, learn about your likes and dislikes, and create memories. Make it relaxed, have fun and enjoy.
Not sure where to start? Here are two steps to getting back to family dinner:
1. Establish a set dinnertime: By making it part of your routine, it becomes a comforting norm. Dinner is anticipated and expected. You don't really have to be at the dinner table in your home. Make dinner wherever you are. Family dinner can take place anywhere, by the soccer field, in the driveway or while waiting for your daughter to get out of gymnastics. The key is to be present with your children, engage with them, take the time to get to know who they are as they change and grow.
2. Engage your children in activities that extend beyond the dinner hour: Help your kids do their homework after dinner. Play card games, make-up math fact fun, or paint, draw and write songs. Any activity that brings you together makes mealtime meaningful. Take your time, talk, laugh and talk for minutes or hours.
On the nights when you eat at the table, you can even establish a specific theme for each night of the week:
Monday Night is Discovery Night
Bring the "Discovery Box" to the dinner table. Place unique, familiar or fascinating objects in a box and allow each child to pull an object and talk about it. After dinner go online or take a trip to your local library to learn more about topics related to the things in your discovery box.
Tuesday Night is Reading Night
Prepare early readers by bringing everyday objects to the table that have words or print on them, such as cereal boxes and other items in your cupboard. Play reading and guessing games using the printed materials. Play games with the words, making silly sentences, tongue twisters and fun stories.
Wednesday Night "You are a STAR"
Play find your "Star Word." Assign one word to each child. That is the word that makes them A STAR at this meal. Frequently occurring words such as "The, and, it, him, her, she, he" are good beginning words. Then have each child bring a book to the table, choose a page, and name how many times their STAR word appears. That number becomes the child's "Magic Number" for the night and every time he encounters that number for the rest of the evening he gets to make a wish or discuss his current life dreams and aspirations.
Thursday Night is Show and Tell
Play show and tell at your family table. Have your children bring an object, a piece of art, a song or something to share. Shine the "spotlight" on one child at a time and allow only him or her to share.
Friday Night is Family History Night
Bring family photos, heirlooms or pieces of family history to the table and talk about your family ancestry and historical family members' life experiences.
Saturday Night is Game Night
Play board games, cards, chess or checkers at the table after dinner to enhance your family experience.
Sunday Night You're on Broadway!
Put on a show, dance, sing, do a skit. Laugh and "lift each other up" with genuine compliments, enthusiasm and joy. Dinnertime is your time to connect, so whether stationary or on the run, you enhance family relationships and help your children develop trust when you extend your family dinner with family fun!
About the Author: Dr. Kenney is an avid writer, blogger and media producer. She co-produced six videos with BabyFirst TV, and appears as a resident expert on Sonoran Living ABC 15. Lynne hosts The Family Coach Solution Studio on BlogTalk Radio. Her Better Living Content has appeared on ABC, the Montel Williams Show, and various child/family websites (including Ladies Home Journal and Better Homes and Gardens). Dr. Kenney is a consultant to The International Nanny Association and The National Head Start Association, for whom she was National Ambassador, 2007. Find more at LynneKenney.com.