Hair Today, Gone Tomorrow: How to Tell It's time for an Update
| | | | |
| --- | --- | --- | --- |
| | | | |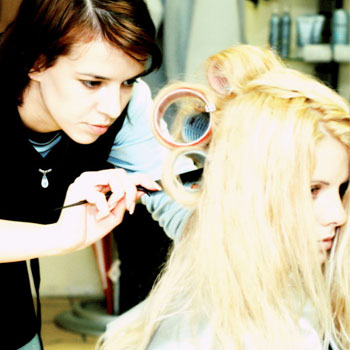 Imagine you run into a high school friend whom you haven't seen in 20 years; you hug, you quickly play catch-up and she says; "You haven't changed a bit!"
It's easy to take that as a compliment, particularly if you were prom queen and head of the cheerleading squad, but if part of that "trapped in a time warp" phenomenon includes your hair (and Aqua Net), it's probably time to consider an update.
Though some women can pull off a singular hairstyle through their whole life-think: Vogue editor Anna Wintour and her signature pageboy bob-most of us should update our look as we age and circumstances in our lives change.
You don't have to completely let go of the girl you were or reinvent yourself every 3 months, but know that holding onto the same hairstyle from 1986 isn't going to do much for your appearance other than to make you look dated and afraid of a change.
5 Signs You're Ready for a New 'Do
On the fence about whether it's time for a new look? Here are the top 5 signs that you're ready for a new 'do:
You've asked for "The Rachel" any time in the last year.
The stylist asks "The usual?" every time you sit in her chair.
You have the same cut as any of your children (that only works for Katie Holmes and Suri Cruise).
Every morning, after 30 minutes of wrestling with your locks, you fold and acquiesce to yet another day of ponytail hair.
You're bored with it!
| | | | |
| --- | --- | --- | --- |
| | | | |
---